Life is not a bed of roses. We all have to work hard to achieve our dreams. Your hard work doesn't need to always pay off because failure is an inevitable reality of life. It's in the face of adversity; we have to have the spirit of a sportsman. By definition, having a sportsman's spirit means your ability to accept success and failure with humility and dignity. Only a handful of people realize that sport is a great teacher. Especially sports like swimming, that teaches you so many things about life in general.
In this blog, we are going to list down some life-changing lessons that swimming teaches us about life.
The Ability to Trust
The world is filled with people who doubt themselves and cannot trust others. An ability to trust yourself and the people around you is extremely important. At its core, swimming teaches you to let yourself loose in the water and trust your body's ability to save you. The relationship between a swimmer and a coach is based on trust. To be a skilled swimmer, you have to trust in the judgment of your coach. You have to believe in their ability to teach you the right skills.
Without doing so, you simply put yourself at risk. If you don't comply with the instructions of your coach, you will drown or increase your chances of accidents during swimming. Although most experienced pool builders make sure to design pools with essential safety features to prevent mishaps—a little caution hurts none.
As mentioned above, to be a good swimmer, you also need to trust yourself. You have to trust in your limbs to make use of the swimming strokes, kicking, and arm techniques. Our brains are wired in ways to look after us. Most new swimmers experience an intense amount of fear when stepping into the pool first time.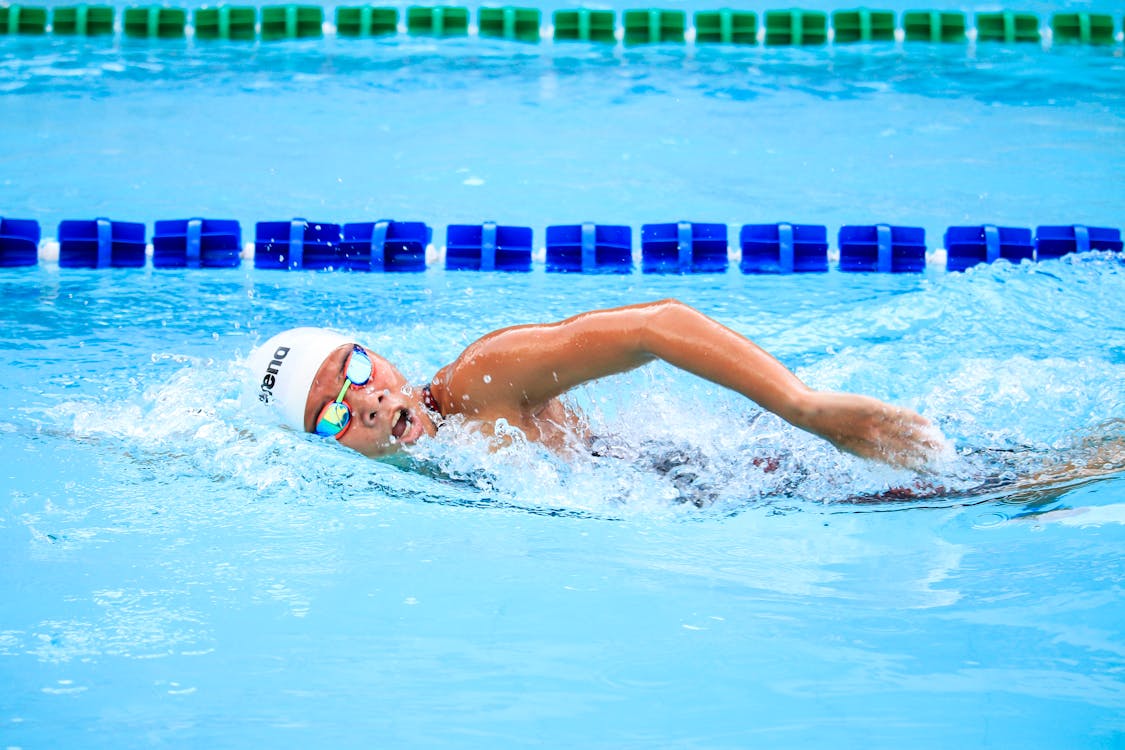 Sometimes, they even faint during the sessions. This happens because their fight or flight response is activated, which leads to higher heart rate, shallow breathing, and increased glucose levels in the body. Due to this fearful response, they start to experience tunnel vision, which eventually leads them to lose consciousness. Fear combined with self-doubt hinders your ability to learn during swimming. This is why it's paramount to trust yourself. Doing so reassures your brain that there is no lurking danger and everything is under control.
Loads of Motivation
Swimming is a low-impact exercise, which doesn't exert pressure on your joints. But its low-impact nature doesn't rule out the exhaustion that comes with swimming. This is what makes swimming hard. As you start swimming, your muscles have to work hard and they tear as a result. Muscle tearing restricts your movement in limbs and you have to make extra efforts to keep swimming.
To continue swimming when your body is giving up on you and wants you to rest reflects your self-motivation and dedication towards your goal. Swimming teaches you to stay strong and never give up regardless of the painful circumstances. Without that type of motivation, no one would ever succeed. By swimming, we learn that success only comes to those who invest their blood and sweat in the cause.
Heartbreak: An Inevitable Reality
Heartbreak is something everyone avoids talking about. Mainly because we don't want the world to perceive us as a failure. However, during swimming races, athletes who lose have no choice but to accept their failure in front of the audience, coaches, family, and friends. Failure is not an easy emotion to come to terms with and that too instantly. For instance, it's common for people to comment on how a swimmer lost the race despite putting in the effort. The negative feedback that most athletes receive when they lose rarely motivates them to do better. It adversely impacts their self-motivation.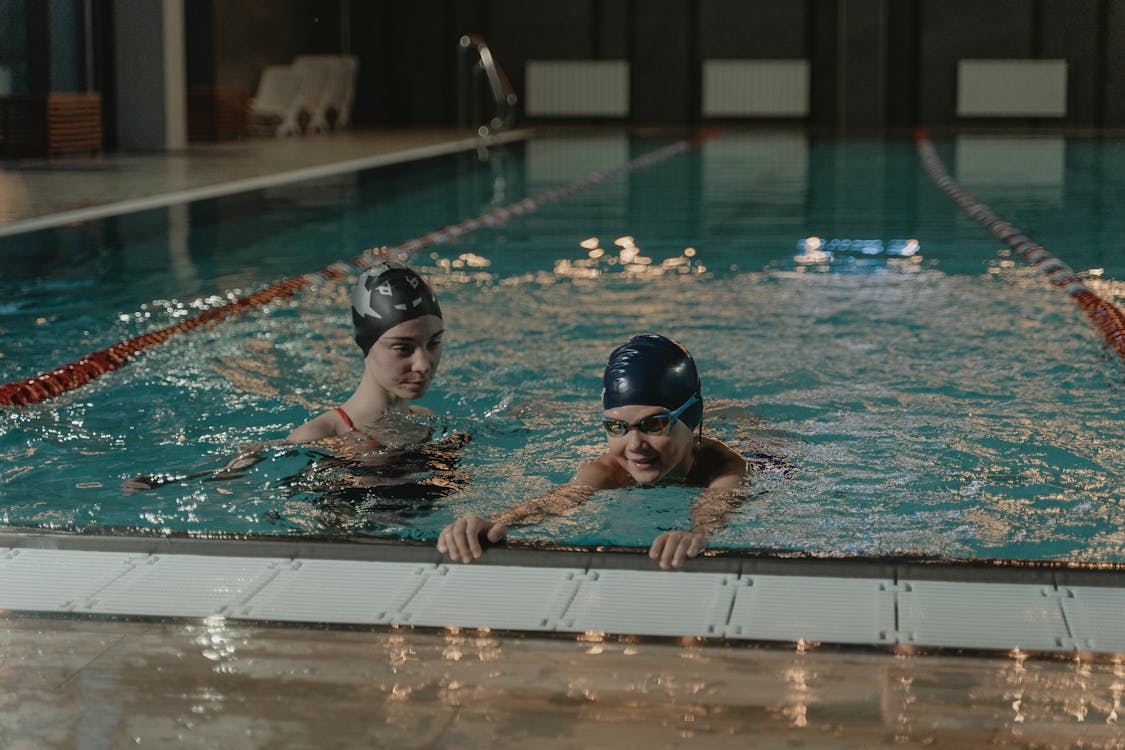 So, It's natural for swimmers to doubt their potential upon hearing such comments, but it's there that they have to make a choice to look inwards, identify their weaknesses, and work to improve their swimming skills.
A Winning Mindset for Overcoming Adversity
Swimming helps you develop a winning mindset. It helps you recognize that you lost so many races in the past, but those were only temporary setbacks. It helps you see your resilience; your ability to treat setbacks as a temporary down. Having such a mindset not only helps you become the best swimmer, but also comes in very handy in your personal life.
Resilient people are better at facing adversities and turning their circumstances in their favor. Having a positive and resilient mindset saves you from many mental health disorders like depression and anxiety. Swimmers come across adversity way earlier in their training sessions, and it's their winning mindset that helps them learn from their setbacks and become better swimmers.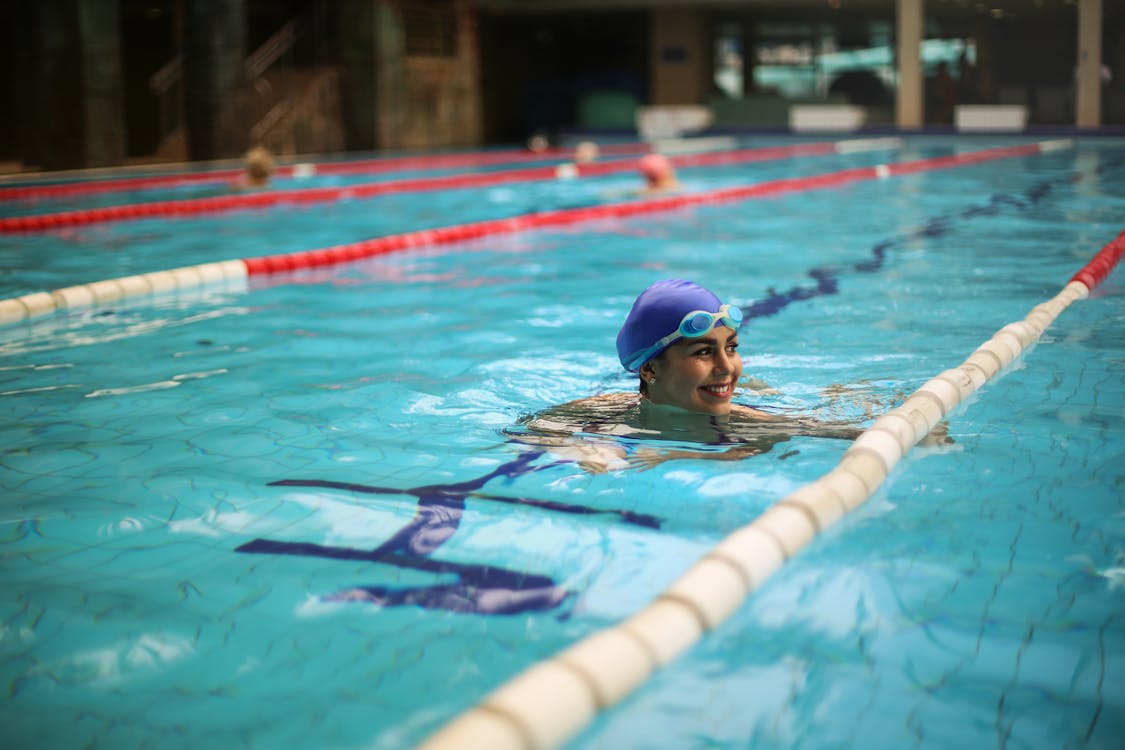 Perfect Pools is a swimming pool construction company based in Sterling. We pride ourselves on being top-notch pool builders in the market. We specialize in the latest pool designs. Our experienced pool contractors have the right skill set and years of hands-on experience to construct pools according to your needs and requirements. Moreover, we also offer landscape designing services. If you want to give your outdoor living space a good makeover, our landscape architects and designers can help you with it. Browse through our gallery to see our latest pool designs and projects.
For more information, reach out to us.